Kam Moye aka Supastition is a widely respected MC out of North Carolina, who has been in the game for over 10 years. With a grip of releases and features under his belt, Kam has built up a solid and loyal fanbase in the underground community. His aggressive energy, witty & lyrical content have appealed to hip-hop purists around the globe & while his name, as well as his style, may have changed over the years, the growth is clear in his music. As he says on "Where & Why," "I don't feel the challenge to write the average songs" - the ups and downs of the industry have led Kam Moye to make music for himself & in doing so, he's maintained integrity within his music & his character. His hardwork and experiences led him to create his own "Reform School Music" label, and take his career in his own hands. The trends of rappers rapping about rapping (get that?) had to come to an end sooner or later & Kam Moye is taking new strides to bring alternatives for our listening pleasure.
Here is the full track to "Where & Why," off Kam Moye's "Self-Centered EP," which is full of quotables & will make you understand the name change, as well as the direction he's taking his music...
Kam Moye - Where & Why
With no hypeman and no entourage, Kam Moye has traveled the world and rocked stages alongside some of the most talented MCs & been featured on tracks with the likes of Little Brother, KRS-One, Elzhi, Royce Da 5'9 & many more. The hip-hop scene in North Carolina has advanced a great deal over the past few years, but Kam Moye was there from the beginning and worked alongside some of the most talented artists/producers to come out of the state and elsewhere in the country. With that said, I still think his role in the movement in NC is overlooked, but it cannot be denied by fans of his music or people aware of what he's done for hip-hop. Kam Moye is set to release a lot of material in the near future & I hope that people will get out there and support it, because he's one of the most genuine artists in this industry & you will definitely feel that when you read the interview below. We discussed so many issues & the interview is so in-depth, that I don't need to say much more in this write-up, I can just let the interview speak for itself. In closing, therefore, I'd just like for you to check out this next track & then really take the time to let what he's saying in this interview sink in, because this kind of insight is rarely seen or heard from an artist.
Supastition - New Me
1. Kam, what's good? How's life treating you?
Everything is cool, Sav. I can't complain at all. I've just been focusing on the new album and planning my next step. Trying to make sure that this is a beneficial year for me.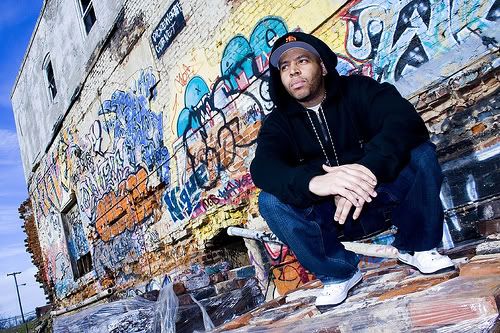 2. As a seasoned MC & someone who has definitely paid dues (a concept lost on some new talent), how do you feel your music has progressed from your early features to your current work?
I think that there's been progression in everything from my voice to my subject matter. On some of my earlier records, my voice was a bit higher and nasal because I was still trying to find my true voice. I decided to kill the rap voice and just use my regular speaking voice instead. Man, Its hard for me to even listen to my first few projects because of my voice. Another thing is that I'm not really inspired anymore to write songs with no purpose or concept. Going into the last Supastition release, it started feeling contrived to me. I was recording what I thought people wanted to hear from me rather than what I felt in my heart. Outside of that, I'm a lot more relaxed on songs these days. Instead of spitting a million punchlines on a track, I wanna say something powerful that stays with the listener.
When people first heard me as Supastition, they heard the emcee that I always wanted to be ever since I was a kid. It's like I was preparing myself for that big day to be heard. Now that I've somewhat proven myself as an emcee, I want to move on to the next level of my career and be respected as a great songwriter and artist. I've released my share of underground records and paid a lot of dues to get where I am now. Regardless of whether cats can accept it or not, I'm moving on to that next phase. I'm not about to do some coon shit but you'll definitely hear some progression on "Splitting Image".
3. Alchemist said (and I'll paraphrase), don't make music with money as your main motivation, because it corrupts the music you make. I think you'd agree with that, right? Is it hard to make the kind of music that you make in today's hip-hop though?
I definitely agree with the Alchemist quote about money corrupting the music. It doesn't affect the music I wanna make but it makes it difficult to work with the same people. You really have to decide why you're doing music in the first place. If you're in it solely for the paper then do whatever it takes to get rich. If you care about musical integrity and standards then you have to accept that you are limiting yourself when it comes to money sometimes. You can't do an album with Primo, Pete Rock, and Alchemist and then expect to go double platinum. In a perfect world that would work but in this day and age....nah, its not happening.
Another thing is that you never realize how people truly are 'til there is money involved. I wouldn't say it corrupts you but their main focus changes. Literally as soon as I inked the deal with MYX, everybody started trying to charge me for everything. I've looked out for more than a few dudes but none of that matters when they find out that you have a budget. It's strictly business nowadays. The day that you receive your first check....everything changes.
4. Speaking on your earlier work, you licensed 2 projects to Soulspazm & then decided to move on from that situation, what factors went into that decision?
Soulspazm played an important role in helping me get to this point so it's nothing but love for Jim Drew (owner of Soulspazm Records). I guess the breaking point for us was when they merged with Rawkus. I saw from the jump that the Rawkus situation wasn't a good move for me. One convo with the owner of Rawkus and that's all it took for me to decide that it wasn't for me. I was never an artist on Rawkus and Soulspazm never had exclusive rights to me so I've always had the freedom to record anywhere I wanted. I put together two projects on Soulspazm with no money at all. So I figured if I'm hustling up beats and features myself then "why not put out music on your own label?". I look at every deal as a stepping stone for something better. Me and Soulspazm are on good terms though. The door is still open for me to release music over there in the future.
5. Can you talk a little bit about your track "The Williams" with Nicolay & how you landed it on the OkayPlayer "True Notes" compilation, because even to this day, that is still 1 of my favorite compilations & it was definitely a great look for you. (Jean Grae killed her joints on there, too!)
"The Williams" was a song that I originally recorded for the "Chain Letters" album. I wrote the lyrics at my old day job at a pharmaceutical company. There I was making pain killers and viagra but hating my job at the same time (laughs). Someone approached me about submitting the song for the Okayplayer album and I had no problem with it. I never sent in anything personally but Nicolay's camp submitted it which is probably why it was labeled as "Nicolay & Supastition". It was definitely a good look and I'm grateful for the exposure. That's one of my favorite Nicolay beats too.
6. How does it feel to see the success that the NC hip-hop scene has had as of late? Is there a lot of support for homegrown artists & where do you rank your influence in the whole NC movement?
It's good to see NC slowly moving up in the ranks. In the beginning, the whole Little Brother/J League movement was looked at as an NC movement. In reality, it was less of an NC thing and more of a Justus League thing. Random cats tried to attach themselves to it and piggyback off of that. When that died down, you saw a bunch of rappers become irrelevant again because they failed to build a following of their own. I've always been about being respected in my own right. I think North Caolina is winning with talent but still losing when it comes to unity. I've never seen any hip hop artist from NC get that much love out here.
As far as my influence in the scene goes, I think I'm respected by the select few who appreciate lyrics. Even if cats don't buy or support my music, they gotta respect my hustle for getting this far on my own without depending on anyone. I've released music, traveled the world, and worked with some legendary people. That's a big accomplishment for someone from the small town of Greenville, NC. I mean, of course Little Brother will always be the people's favorite but I've got a lot to be proud of myself. It's like some Muddy Waters and Howlin' Wolf shit. You gotta know your position sometimes and just be satisfied with that. I'll be remembered in my own right even by people outside of where I'm from. Just the fact that a small percentage of the world knows about me is good enough for me.
7. I'm sure that people have been asking you, what can you tell my readers about the decision to release music under your government name, Kam Moye & whether or not there will be future releases under Supastition?
Yeah, nobody knows what to call me anymore (laughs). There's a probably a hundred reasons why I chose to switch directions and use my real name. I'll just be straight up with you though. When you're younger you always want to be someone else because you are still searching to find your true self. Now I'm comfortable with just being Kam and not some fancy rap alias. The Supastition thing ran its course and I've always had more listeners than actual fans. I felt like I was one of those artists that people applauded for staying true but not the artist that they'd honestly spend their money on. Although I was growing as a person, I wasn't growing as an artist and I felt pigeon-holed. I was never gonna be able to shake the stigma of being the bitter, angry rapper as long as I remained Supastition. So either I could be stuck with showing one side of who I am or start something new and build it up from the ground up.
I wanted to make music that inspired others and music that reflects who I am now as a person. In my heart I felt like I couldn't make another Supastition project better than The Deadline or Chain Letters. They were perfect in terms of what I wanted to do during that period of time. Supastition songs told you about all the bad things that I've been through in life. I've received genuine love and support as Kam Moye. As Kam Moye, I'm speaking on what I'm experiencing today in life, marriage, work, and society. I didn't feel the need to change my name because Kam Moye is my name anyway. Why send out a press release saying "yo...I'm just gonna be myself now. Is that cool with you?" (laughs). There won't be any new Supastition albums coming out. But you'll see the name on collabos for years to come because I've recorded over 40 collabos as Supastition.
8. Under the name Kam Moye, you released the "Self-Centered EP," which definitely did represent a more personal side to you - what went into the decision to release that EP & make it available for free download?
There's always been songs that I wanted to write and record but I didn't think my fan base as Supastition would embrace them. The 'Self-Centered' EP was me starting over with a clean slate and beginning a new chapter. Very few people knew I was even working on it so I recorded it with no expectations and pressure. The response was phenomenal and I finally found my lane musically. I gave it away for free on my birthday to signify the rebirth of a new name, image, and sound. Just the response from "Black Enough" and "Change of Heart" alone showed me that I was headed in the right direction.
9. Not long after that, the "Leave Of Absence EP" was re-released on CD with bonus tracks & that EP was way more aggressive & reminded people that you can do both the soulful music & the boombap. What were some of the setbacks that produced such a long gap between the digital release and the physical CDs?
I was really at a crossroads with Leave of Absence. Half of my team was telling me to do some aggressive shit and the other half wanted soulful stuff. Plus, I wasn't working with M-phazes and Illmind anymore since they started doing bigger projects so I was trying to find a balance. I was going to release it through Reform School but me and my wife got into a car accident right after the digital version came out. I pretty much hit rock bottom after the accident because I was at fault and the insurance didn't cover much. I reached out to my good friend DJ Fisher from Domination Recordings and he was more than happy to help me release it. I think that L.O.A. confused some people. There wasn't supposed to be any more Supastition albums after the Kam Moye EP but Leave of Absence was delayed so much that it dropped right after.
10. The Leave Of Absence EP explained a lot about your hiatus from making music, which was also due to touring, so lets talk about that. For the most part, your major tours have been outside the states, correct? Everyone says that the love overseas is real crazy - what are you feelings on that & what role does touring play for an independent artist's success with the overall decline in CD sales & also expanding the fanbase?
Man, touring honestly paid my bills and fed my family more than anything. Europe and Australia were good to me. It feels good to be able to bring your children home gifts from Paris, Sydney, and cities you grew up seeing on TV. The response from my overseas supporters seriously kept me from giving up on this music thing. I've never done a U.S. tour but I've done 5-6 European tours so I go where the opportunity is. It's not like I wouldn't want to do a US tour but there's so much BS behind it. They'll offer me something like $200 for a show in Cali but I'd have to pay for my own travel and hotels. That's not happening! Tickets are $300 and the hotel is $100 and some change. I'm no mathematician but that equals a definite loss in my book. For some, they don't mind taking that kind of risk but I've got a family to feed. I'd rather stay home with the family than lose money like that.

Touring is a pretty much foolproof way to increase your popularity and connect with people. Your job is to give a good performance because u already have their attention. But you are fighting for attention with these magazines, websites, and blogs. Touring is everything!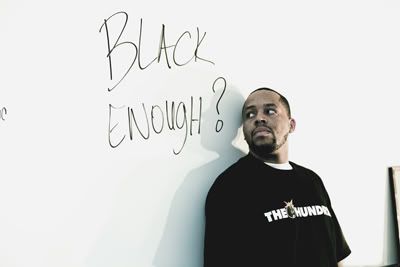 11. You started your own label, of which you are CEO, Reform School Music. Explain the blueprint for the label, and what can you tell us about Kil Ripkin and his project you are working on through Reform School Music?
Well, Reform School was originally started to release my side projects and to help my some of my homies release their projects. The motto for Reform School Music is breakin' all the rules of the music industry. Too many labels are afraid to take risks musically or not follow a certain formula. Reform signifies growth and change despite of your flaws and the School symbolizes educated brothers trying to move forward.
Besides myself, Kil Ripkin is the first artist that's affiliated with RSM. He's originally from Brooklyn and he's part of a group called The Coalescence with Torae. He moved to Charlotte a few years ago and we clicked musically and on some real life shit. His debut album is called The Balancing Act and it's a very powerful project. I guess you could call it conscious for those who need to place it in a category. When I heard the album, I got the same feeling I had when I heard the first dead prez album. I'm overseeing the album and making sure that it gets the proper release and attention. It's not a situation where he is locked down to Reform School. It's about empowerment. That's fam and I want him to be able to stand on his own without my help. I don't try to tamper with anyone's project when it comes to recording so he put together the album on his own. Watch out for his album coming real soon.
12. Congratulations on the news of you signing with MYX Music Label for your next album, "Splitting Image." What can you tell us about that album & MYX?
I'm excited about the new situation with MYX. This is the first album where I've had an opportunity to reach out to the artists and producers that I wanted to work with. Unlike my past deals, I'm officially an artist on the MYX Music Label. "Splitting Image" is a play on the term spitting image. It's about changing within even though you appear to be the same on the outside. This is probably my most creative and heartfelt record to date and I'm speaking on things that matter to me the most. Everybody's so concerned with being hardcore and scared to let loose and be human. We all laugh, cry, do wrong, do others wrong, love, or question God. I just want people to go into this album understanding that this is a Kam Moye album and not to expect the usual producers and sound. There will be a few surprises on the record.
As of now, Phonte is the only other rapper on the record but there are a few vocalists on the album doing hooks such as Ayah (Toronto), Neenah (Amsterdam), and Tiffany Paige. I'm only interested in working with people that fit the vibe of the album and not random rappers with a buzz. I usually add the guest artists during the final stage of recording so there will be a few additions. Right now I've got production from Jake One, Symbolyc One, Vitamin D, M-phazes, and some others. I'm not sure what's gonna make the final cut but I'm happy with everything I've recorded so far.
13. In addition, you've mentioned an MC/Producer project called, "Electric Ave" with D.R., who is NOT DR Period - what can you tell us about THAT project & D.R.
D.R. is a producer/DJ out of Charlotte. We first met back in 1998 when I first moved to Charlotte and he was in a group called the Katskillz Project. He's also part of a NC-based group called The Others. His biggest record was the Little Brother/Darien song "I Need You" but he's also working with Sonny Cheeba from Camp Lo and Big Pooh on some stuff. Pete Rock is a big fan of his work from what I've been told. Electric Ave is a concept of where D.R. samples and produces songs that have an electro feel to them but it's still sounds like raw hip hop. I'm gonna write some crazy concepts over the beats and we're gonna test the waters to see how it's received. We would always joke about how some producers would make sample-free electronic beats but they would all sound like cheesy horror movie music. So we decided to do it our way and make it enjoyable. It's just some gritty yet electronic stuff that we're working on. They'll be different time signatures and some left field stuff on it. It's definitely a project for the open minded.
14. You've always taken the approach of speaking on issues in the world & in your own life that others might not touch on & you're willing to go against the grain to tell it how it is. Well, my question is - what current issues in the world or your life really speak to you in a way that you feel you will need to address them on upcoming records?
Thanks a lot, fam. There's so much going on around us but some dudes are scared to step outside of the box and speak on it. I'm not afraid of what people will say or think about me. I speak on interracial dating and how people look at me because my wife is asian. If you date a white girl then you're a cop-out and if you date an asian woman then you've got a fetish (laughs). All types of nonsense, you know. I'm not a spokesman for it but I'm all about people making their own choices in life. I have a song called "Lets Be Honest" that talks about just being content that you're alive and be grateful for the woman and few possessions you have. There's a song called "Hello Karma" where I'm pleading with karma as if it's a person and asking for forgiveness for all the foul things I've done in life. After I saw my life flash before me in that car accident, I'm using the voice and power that I have to make a difference in someone's life. Music is so much bigger than a magazine rating and a download, it's an experience.
15. Congrats on all the upcoming projects & I'm sure the countless features that will continue to surface, we're at the point in the interview where I'd like to give you the opportunity to speak directly with the readers and share anything you'd like - whether news, contact info, thanks, shout-outs, whatever, its all you & thank you (again) for the opportunity to work on this together. Peace & respect.
I'd like to thank you for the opportunity. I'd like to end this by saying to the fans and people who may have never heard of my music. We're in an age where music isn't a necessity anymore so please support the artists who try to bring some integrity to the music. That's all that you will have left at the end of the day. Shout out to my manager Big Dho, Kil Ripkin, Veterano, MYX Music, and everyone who has supported me through the years.
supastition.com
twitter.com/kammoye