Dope 12" from Funky Fresh Few & Afu-Ra called "

Through These Veins

." It was released in 1997 in the UK on Grand Central Records. For those that are unfamiliar (*points at self*) Funky Fresh Few are a Hip-Hop group from Blackpool, Lancashire, UK, who started out as a graffiti crew called Imperial Arts. The band originally consisted of James Folks, Damon Savage and Timeone. In 1997, Damon Savage was replaced by another Blackpool MC Glenn Reynolds, formerly known as OSC.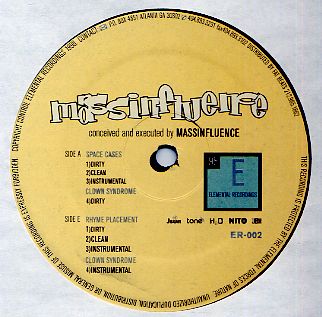 I had a request from a good homie from the site a while back for some joints from Mass Influence & I admit, I took too long to get them up (my bad!), but nonetheless, this is "

Space Cases bw Rhyme Placement

" by Mass Influence. It was released on Elemental Recordings in 1998 & also comes with "Clown Syndrome." Mass Influence has a dope sound - nothing too crazy, but steady/consistent hip-hop - the more you hear, the more you will appreciate the music, so definitely give it a look! 1 more coming.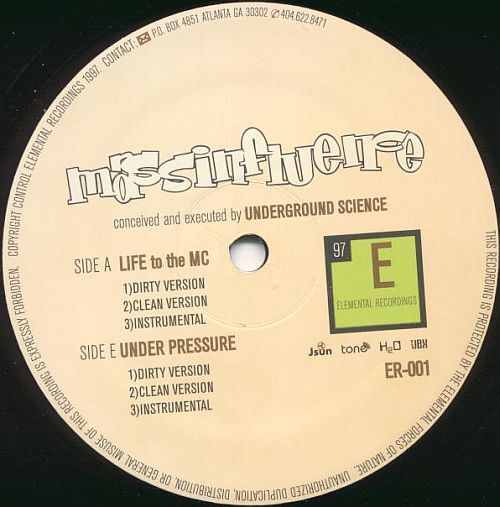 Here is a 2nd 12" from Mass Influence, "

Life To The MC bw Under Pressure

." It was released 1997 on Elemental Recordings. Clean x Dirty x Instrumental for both joints. If you are interested in more material from M.I., you can check out "The Underground Science," which is a nice compilation of joints. I forgot to upload it, but I can if y'all want it. My copy has 20 tracks. I like the beatboxing in the background on "Life Of An MC," definitely throwback style right there - enjoy, for sure.